Remi Kanazi – Spoken Word Justice
UPDATE: On March 3rd, in partnership with the Middle East Solidarity Project, we hosted a BDS workshop and performance in Olympia, Washington featuring Remi Kanazi.  Below is the live video from that event: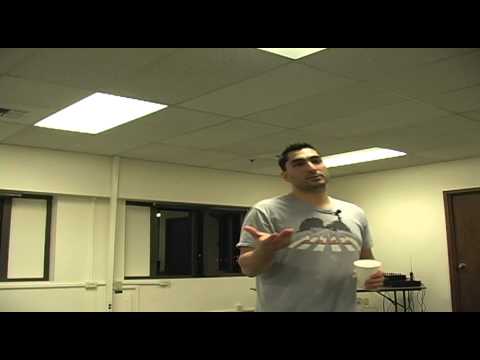 Remi Kanazi, Palestinian-American poet, writer, and human rights activist based in New York City will bring his spoken word to Olympia in a performance and BDS workshop Sunday, March 3rd.
From 2-4 PM, Kanazi will provide a Boycott, Divestment, Sanctions (BDS) workshop about the Palestinian call for academic and cultural boycott of Israel, misconceptions about this call, and how to mount BDS campaigns.
Author of Poetic Injustice: Writings on Resistance and Palestine and editor of Poets For Palestine, a hip hop, poetry, and art anthology, Kanazi is a recurring writer in residence and advisory board member for the Palestine Writing Workshop. He has taught, lectured, and performed extensively throughout the U.S., Canada, Europe, and the Middle East. A member of the organizing committee of the US Campaign for the Academic and Cultural Boycott of Israel, Kanazi has been a featured political commentator for news outlets throughout the world. Through spoken word, he inspires audiences to discover their power to act for justice and peace in Israel/Palestine. An American-born son of Palestinian refugees who deeply feels his roots, Kanazi states, "This isn't about me being a Palestinian or me being an Arab. It's about a system of oppression and what's being done to a people." Kanazi will be available for book signing.
Admissions to both events are free to the public.
The events are sponsored by the Rachel Corrie Foundation. For more info, call 754-3998.